Computer & Cell Phone Sales and Service
The Valley's ORIGINAL Same Day Computer repair shop.
Now offering Cell Phone Repair!!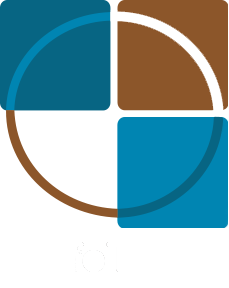 Cell Phone Repair
Conveniently located in Downtown Front Royal, we repair most brands of Cell Phones. Weather it's a broken screen and LCD or as simple as transfering your data to a new phone, we can help. We also offer quality accessories for several brands.
We are a full service computer repar shop. Complete from New Computer Sales to the highest level of repair services including Data Recovery. Most repairs and virus removals can be done the same day and whith our NO CHARGE Diagnostics, why are you waiting?
ABOUT INFOTECH
InfoTech was founded early 2000. In those days we were solely located in Irvine, California. With our founder, Kevin Rogers , holding a degree in Engineering and extensive enterprise level experience InfoTech offers state of the art technology service and repairs as well as cutting edge techniques to provide your organization with superior service, maintenance and consultation. We are not only a Microsoft Solution Provider, but maintain certifications in Network, Automation, Virtualization and Architecture, deployment and engineering. In 2006 we moved our operation to the Northern Virginia area and Headquartered In Front Royal. More recently we took over operation of TTech Systems in 2010 and opened a retail location on Main Street in Front Royal, VA in January 2014. We continue to serve our clients throughout the country but have focused in recent years on the small business and consumer markets in the Northern Virginia Area. We are a Dell Premier Partner and offer enterprise level hardware and software sales and installation. Web Development has always been a staple offering here at InfoTech and recently added full Graphic Art and Print Services as well.
Additionally, InfoTech offers Cell Phone and Tablet repair services. Certified Component replacement and Soldering Services are also available.
We also offer Printer and edge technology device (Smart Phones, Tablets, Ultrabooks, etc…) support as well as a full array of remote monitoring and service controls. Telephony and Security Systems are also included in the offering that we are happy to provide service for.
Thank you for your time and may you and your partners be richly blessed!
Sincerely,
Kevin Rogers
OUR TEAM
TRUDY
CFO / PUBLIC RELATIONS
Fill out the form below and a member of our team will get back to you promptly.
540-636-4111
CONTACT US
WEB DEVELOPMENT
At InfoTech, Web Development is where it all began. We have been building premium, custom websites for close to 20 years.
We produce SEO and Mobile friendly sites as well as entire intranet/internet based e-commerce solutions.
Find out how we can tailor a solution for you today.
Monday - 9:00am - 5:00pm
Tuesday - 11:00am - 6:00pm
Wednesday - 9:00am - 5:00pm
Thursday - 11:00am - 6:00pm
Friday- 9:00am - 5:00pm
Saturday - 11:00am - 3:00pm
Sunday - Closed